With over 6000 locations in over 350 international cities, Stasher is your best option for convenient, secure, and affordable luggage storage in Rome. We've partnered with several reputable businesses in Rome to provide you with a 100%-insured alternative to traditional Rome luggage storage, such as Stow Your Bags. With Stasher, you can store a piece of luggage for a few hours or as long as you want to.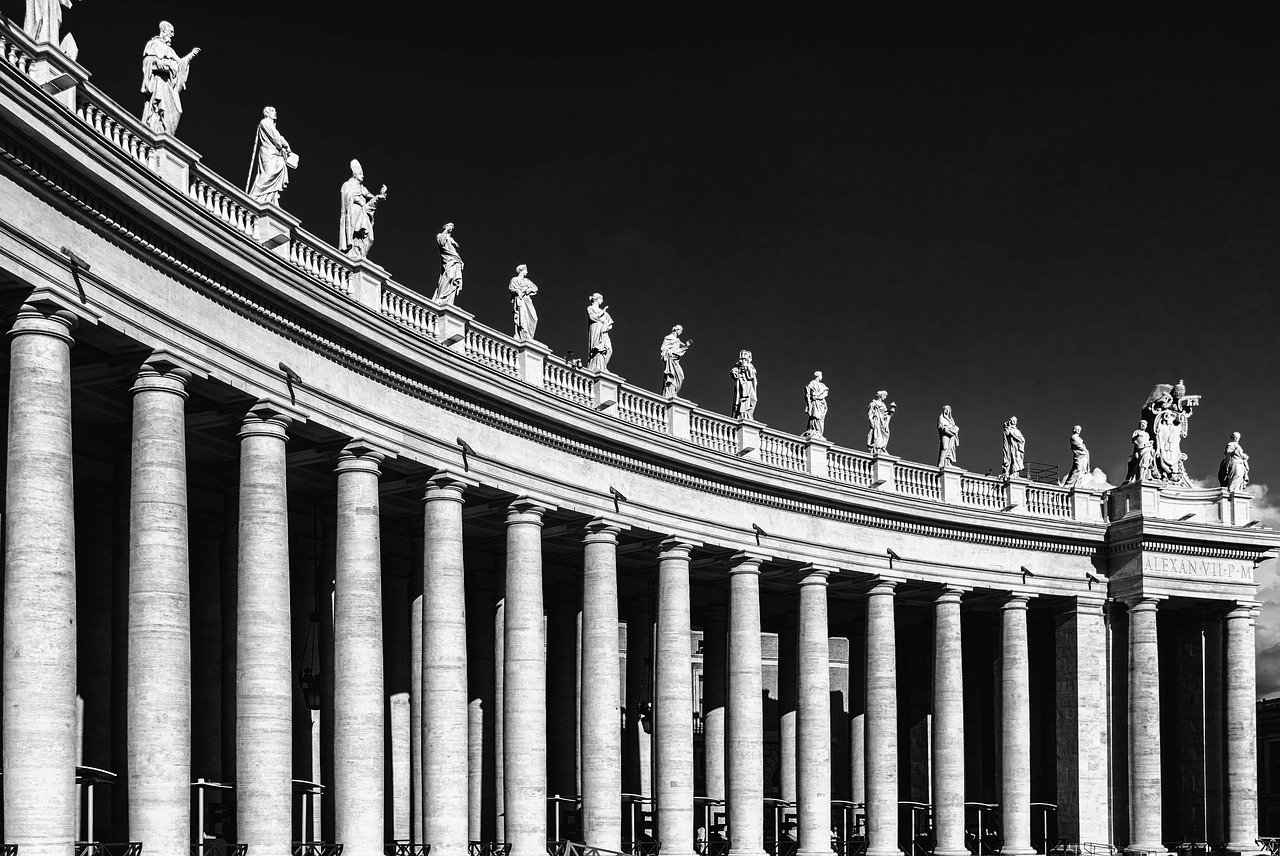 Why choose Stasher for luggage storage in Rome? 
Travelers and hospitality experts agree that Stasher is the ideal choice for luggage storage. Here's a glimpse of some of our perks and accomplishments:
Stasher insures each item you store with us for up to €1000.

Stasher's more than 20,000 satisfied customer reviews rank 4.8/5 stars.

You'll never need to worry about size or weight restrictions with Stasher's affordable luggage storage in Rome.

Stasher's partnerships with Expedia, Accor Hotels, Premier Inn, and Marriott International make booking flights, hotels, and luggage storage hassle-free.

The BBC, Lonely Planet, and Techcrunch all recommend Stasher, and Feefo and Visit England have awarded our company for outstanding customer service.
With Stasher you can store your luggage for just €6 per day and €5 for each additional day.
Where Can I Store My Luggage In Rome with Stasher?
Stasher provides more than 6000 secure luggage StashPoints where you can leaver your bags in over 350 major cities worldwide, including Italy's capital.
Here's a map of all of our luggage storage locations in Rome.
Store Luggage In Rome - Opening Hours
Planning your itinerary around luggage storage center hours can be a hassle. That's why Stasher selects luggage storage facilities in Rome that remain accessible from the early morning until late evening. Some of our Rome luggage storage StashPoints even stay open around the clock.
How to store your luggage in Rome with Stasher
Booking Stasher's secure luggage storage in Rome couldn't be easier:
Go to Stasher.com or download our handy app for Android or iPhone.

Search for your destination or find the closest StashPoint by clicking the "Near Me Now" button.

Choose the most convenient drop-off and pick-up times for your travel plans. Remember: You can change them at any time.

Book your luggage storage in Rome, and we'll send you an instant confirmation email with detailed directions to your StashPoint.
Please keep in mind that you can pay only with credit cards online. This is the only way to store luggage while still having access to our customer support and insurance! The only thing left to do is drop off your luggage at the StashPoint and explore the Eternal City.
Luggage Storage In Rome Train Stations
If you are wondering "where can I leave my bags for a few hours", there are other luggage storage services available in Rome, such as Stow Your Bags and Bounce so that you won't end up carrying your luggage through the entire city. If you're transiting through Roma Termini and Rome Tiburtina train stations, there are some options available for you.
Roma Termini Train Station Luggage
Luggage storage at Roma Termini train station is managed by KiPoint and can be found on the main platform floor. The service costs €6 per item to store luggage for the first five hours of storage. For the 6th to the 12th hour, it's €1/hour per item and €0,50 for every additional hour. If you plan to leave your luggage for a relatively long period, the costs quickly add up. The KiPoint left luggage storage in Roma Termini is open daily from 06:00 - 23:00. You can also find capital luggage deposit termini station luggage storage.
Starting from €5 for a whole day, Stasher is definitely a more affordable and flexible option than the Roma Termini bag storage facility. 
Useful information about Roma Termini Station
With nearly 500,000 passengers each day, Rome Termini is Italy's largest train station.vInitially built in 1897, the building received a complete renovation for the 2000 Jubilee. Roma Termini connects with both the city center and the Leonardo da Vinci International Airport.
Where Can I Store My luggage in Roma Termini?
Roma Termini's official luggage deposit is located near the Via Giolotti exit. The luggage area is accessible from 6 am to 11 pm and costs €6 for 5 hours. Keep in mind that Roma Termini luggage storage may be limited and cost extra for oversized items.
Find luggage storage at the Rome Termini for only €6 for 24 hours!
Luggage Storage Rome Tiburtina
Rome's second-largest railway station, Rome Tiburtina, serves both regional destinations and high-speed, long-distance travel. The city expanded Rome Tiburtina in 2011 to accommodate more passengers and include shops and restaurants.
Sadly, Rome Tiburtina has no official left luggage facilities or storage lockers to store your bags. 
Stasher offers luggage storage at Rome Tiburtina for only €6/day!
Piazza dei Cinquecento Bus Station
The Piazza dei Cinquecento Bus Station is located in front of Rome Termini. Buses head to most mainland Italian destinations, and service includes a convenient shuttle to Leonardo da Vinci Airport.
The station is more of an expanded bus stop, and you won't find any lockers or left luggage facilities.
Find luggage storage at the Piazza dei Cinquecento Bus Station for only €6 for 24 hours!
Useful information about Rome Tiburtina Station
Low-cost coach companies such as Flixbus depart from Tiburtina Coach and Train Station.

Connected to the rest of the city through Line B, the first underground line built in Rome.

The Colosseum is only five stops away!
Luggage Storage Near Rome's Airports
There are two airports around Rome: Fiumicino (Leonardo da Vinci) and Ciampino. The latter does not offer luggage storage at all. Read more about how to find where to store your bags at the Rome Fiumicino Airport. 
Fiumicino (Leonardo Da Vinci)
You'll find Rome's Leonardo da Vinci Airport in the nearby city of Fiumicino. The airport offers a wide range of services, including ATMs, pharmacies, currency exchanges, daycare facilities, a Catholic Chapel, and a multi-faith prayer room.
Airport luggage storage costs €10 for 24 hours. Extra charges for odd or oversized items may apply.
Find luggage storage at the Leonardo da Vinci Airport with no size restrictions for only €6/day!
Ciampino Airport
Rome's Ciampino Airport lies 12 kilometers southeast of the city. Inaugurated in 1916, the flight hub is one of the oldest airports in the world that still serves travelers. The airport bus will take you to Rome city center for just €1.50.
Unfortunately, you won't find lockers or luggage storage facilities at the Ciampino Airport.
Stasher offers luggage storage at the Ciampino Airport for only €6/day!
Luggage Storage Near Rome's Galleries and Museums
Rome has such an incredible number of cultural centers that you would have to live in the city for at least a decade to appreciate them all fully. Vatican City alone could take days to explore. 
However, you'll have a better chance of hitting the highlights and the Vatican Museums if you aren't loaded down with luggage.
Here's our guide to Rome's top museums and galleries:
The National Modern and Contemporary Art Museum
Rome's Galleria Nazionale d'Arte Moderna e Contemporanea hosts over 20,000 masterworks dating from the 1800s to the present. Additionally, the museum is home to a library with over 80,000 volumes to peruse. 
The Galleria provides limited luggage storage for umbrellas, helmets, and large bags. You may want to contact the museum in advance for details.
Find luggage storage near the National Modern and Contemporary Art Museum for only €6/day!
The Vatican Museum
Although located in central Rome, the Pope's official residence isn't technically part of Italy's capital but its own sovereign country called "Vatican City."
The power of the Catholic church has made the Vatican Museums the most extensive art collections in the world. With Sistine Chapel, the School of Athens, and so much more, the Vatican Museum is a virtual paradise for art enthusiasts. 
The museum also showcases a vast assortment of pagan art pilfered during the Christians' many conquests, including innumerable miniature gold phallus sculptures.
Throngs of believers and art lovers pour into the Vatican each day. If you're serious about getting a close look at the artwork, make sure you arrive before the museum opens and buy a skip-the-line pass beforehand.
Stasher offers luggage storage near the Vatican for only €6/day!
Museo Nazionale Romano 
You'll find the National Roman Museum in the Palazzo Massimo Alle Terme. The museum displays some of ancient Rome's most celebrated masterpieces, such as the Discus Thrower, the Tiber Apollo, the Portannaccio Sarcophagus, and the Frescoes of Villa Farnesina.
The museum has free lockers for small items like camera cases, purses, and standard daypacks. The nearby Baths of Diocletian, dating back to 306 CE, is worth touring while you're in the area.
Find luggage storage near the Museo Nazionale Romano for only €6/day!
National Etruscan Museum
The National Etruscan Museum educates visitors about the art and culture of Rome's early inhabitants. If you're interested in art history and pre-Roman culture, you'll find an incredible collection of key artworks at the museum, including:
The Sarcophagus of the Spouses from around 530 BCE
Apollo of Veii from 510 BCE
Pyrgi Tablets from the late 6th century BCE
The Pyrgi Reliefs from around 470 BCE
The museum also documents current excavations of Etruscan archaeological sites, holds educational workshops, and offers internships. The museum is well worth the €10 admission price, but you'll have to store your luggage elsewhere.
Find luggage storage near the National Etruscan Museum for only €6/day!
Museo Nazionale di Castel Sant'Angelo
The architecture of Castel Sant'Angelo has remained virtually unchanged for nearly 2000 years. However, the site has been used for a range of purposes. Starting as a funeral sepulcher for Emperor Hadrian, the castle then became a prison, next a magnificent residence, and finally, a museum. 
Museum artifacts include a variety of ceramics, sculptures, paintings, and frescos by Michaelangelo and other celebrated Italian artists. 
Unfortunately, there are no lockers or left luggage services at the museum.
Stasher provides secure luggage storage near Museo Nazionale di Castel Sant'Angelo for only €6/day!
Museo d'Arte Contemporaneo (MACRO)
You'll find Rome's Contemporary Art Museum (MACRO) within walking distance of the Rome Tiburtina station, outside of the city center. The former brewery includes over 4000 square meters of exhibits, an auditorium for concerts, and a garden terrace with a panoramic view of the city.
Capitoline Museum
The majestic Capitoline Museum hosts many of Rome's most exquisite copies of Greek Art. The museum's immense collection includes masterworks like the Capitoline Venus and the famous bronze statue of Rome's legendary twin founders, Romulus and Remus, suckling their wolf mother.
The museum provides free cloakroom service, but you'll be better off storing large bags elsewhere, as climbing up Capitoline Hill can be challenging.
Find luggage storage near the Capitoline Museum for only €6/day!
Galleria Borghese
Housed in the former villa of the prominent Borghese family, the Galleria Borghese displays the art collection of Pope Paul V's nephew, Cardinal Scipione Borghese. The gallery showcases works by celebrated artists, such as Bernini, Caravaggio, Raphael, Titian, and Rubens. If you're into art history, you can't skip the Galleria Borghese while you're in Rome.
Find luggage storage near the Galleria Borghese for only €6/day! 
Store Luggage In Rome - Luggage Storage Near Top Attractions
As you can imagine, the "Capital of Western Civilization" has no shortage of tourist sites, such as St Peter's Basilica, the Colosseum, and Fontana di Trevi. Store your bags in one of our locations and enjoy Rome the way it's meant to be enjoyed!
Here's our guide to some of Rome's top attractions:
The Colosseum
The discovery of concrete allowed Romans to construct larger buildings, such as the iconic Roman Colosseum. In addition, the thoughtful ancient Romans enabled the ampitheatre to be sealed and flooded for aquatic competitions and added an efficient fabric canopy that protected spectators from the sun or rain.
Recorded history focuses on the slaughter of Christians and Roman gladiators when they write about the Colosseum. But over 5000 wild animals also lost their lives during the Colosseum's heyday. Today, feral cats have taken their revenge and march through the ancient monument like Gods.
You'll want to pre-purchase a skip-the-line museum pass and get there before opening time or in the late afternoon to skip the crowds.
Find luggage storage near the Roman Colosseum for only €6/day.
Trajan's Column
Trajan's column celebrates the Emperor's triumph during the Dacian Wars. Intricate bas-relief sculptures spiral around the column, depicting scenes from Trajan's victories. When Christianity took over Roman culture, Trajan's sculpture was replaced by Saint Peter the Apostle.
Stasher provides secure luggage storage near Trajan's Column for only €6/day!
The Roman Forum
Surrounded by Rome's fabled seven hills, the Roman Forum was the meeting place for Rome's early leaders. Mark Antony gave his famous speech after Julius Caesar's assassination on March 15, 44 BCE.
If you feel like getting some exercise, you can hike up the hill to the Giardino Degli Arani, Rome's Orange Garden, where you can catch spectacular views of the city.
Stasher provides secure luggage storage near the Roman Forum for only €6/day!
Piazza Navona
Built over the remains of an ancient stadium, the Piazza Navona is a wide Baroque-style square that Romans have held festivals for centuries. The square features the Church of Sant'Agnese in Agone, the Brasilian embassy, and three finely crafted fountains, including the "Neptune Fountain," the "Fontana del Moro," and Bernini's "Fountain of the Four Rivers." 
Stasher offers insured luggage storage near the Piazza Navona for only €6/day!
Capuchin Crypt
Looking at the Santa Maria Concezione dei Cappuccini building from the outside, you would never know that such an ordinary-looking edifice would have such a macabre interior. Rome's bone chapel, the Capuchin Museum, is a Goth paradise where death is an artform. Since the 1700s, the Capuchin friars have arranged the bones and mummified body parts of nearly 4000 corpses into intricate designs that dazzle visitors.
Admission is €8.50 for adults, but photography is prohibited, and there is no luggage deposit.
Stasher offers luggage storage near the Capuchin Crypt for only €6/day!
Trevi Fountain
No trip to Rome can be complete without tossing a coin into the iconic Trevi Fountain. Legend has it that when you contribute to the fountain's coin collection, you guarantee yourself a return trip to Rome. 
If you would like a view of the fountain from above, head to the Rooftop Lounge Trevi, where you can enjoy a snack and a drink while listening to the gurgling fountain below.
While you're in the area, make sure to visit the Vicus Caprarius, an archaeological site located under the fountain. Rome's "City of Water" features the remains of ancient houses with beautiful water-filled pools reflecting the surroundings.
Find luggage storage near the Trevi Fountain for only €6/day!
Palatine Hill
The most famous of Rome's seven hills, the Palatine area was home to ancient Rome's nobility. Legend has it that Palatine Hill is also home to the wolf's den where the Etruscans found Rome's founding twins, Romulus and Remus. The site contains the remains of the House of Augustus, the Stadium of Domitian, and the Flavian Palace. We recommend taking a guided tour to understand Palatine Hill's rich history.
Find luggage storage near Palatine Hill for only €6/day!
Santo Stefano Rotondo
Rome's circular Basilica of Saint Stephen dates from the 16th century and lies within the university grounds on Caelius Hill. The Rotondo is accessible to tourists and can be reserved for group worship or wedding celebrations.
Stasher provides luggage storage near Santo Stefano Rotondo for just €6/day!
Trastevere District
If you want to taste the best cuisine Rome has to offer, you'll need to look outside of Rome's more touristy city center. Fortunately, the Trastevere District has some of the most authentic local restaurants.
Find luggage storage near the Trastevere District for only €6/day!
Piazza Farnese
You'll also find authentic Italian restaurants frequented by locals in the Piazza Farnese. The square features two enormous Egyptian granite fountains that you can admire while you enjoy some of Rome's finest food al fresco.
Find luggage storage near the Piazza Farnese for only €6/day!
Jewish Quarter
In the 1500s, Jews were segregated in a walled-in ghetto to keep them from mixing with Christians. Still mostly populated by Rome's Jewish community, the area features a Synagogue and Museum dating from 1904. In addition, the neighborhood is becoming a trendy spot for its delicious kosher food. If you happen to visit in March, make sure you try out a Jewish artichoke, a double-fried local delicacy.
Find luggage storage near the Jewish Quarter for only €6/day!
Piazza di Spagna
The Piazza di Spagna is home to Rome's famous Spanish Steps. When in Rome, do like the Romans do and lounge on the steps, watching the world go by. If you take a stroll around the plaza, you'll also get a glimpse of Pietro Bernini's "Fountain of the Ugly Boat"and an ancient Egyptian obelisk.
Stasher offers luggage storage near the Piazza di Spagna for just €6/day!
Baths of Caracalla
The Baths of Caracalla are one of the most expansive ancient Roman baths still standing. While you can no longer enjoy a thermal bath at Caracalla, the ruins are still well worth the trip.
Find luggage storage near the Baths of Caracalla for only €6/day!
Quartiere Coppedè
Nestled in the northern portion of Rome, the Quartiere Coppedè exhibits a fanciful blend of architectural styles. Gino Coppedè, a successful Florentine architect, dedicated the final years of his life to the project from 1919 to 1927. The square's incredible details border on the bizarre, making Quartiere Coppedè a popular location for filming movies.
While you're in the area, you may want to check out the "Fountain of the Frogs" in the Piazzo Mincio, where the Beatles took an impromptu bath after one of their concerts in the city.
Stasher offers luggage storage near the Quartiere Coppedè for just €6/day!
The Pantheon
Constructed around 113 CE, the Pantheon celebrated all the Roman Gods. Fortunately, early Roman Christians recognized the building's architectural importance and converted it into the Basilica di Santa Maria ad Martyres instead of destroying it. Sunlight shines through the immense coffered dome's 142-foot wide oculus as if it was coming directly from heaven.
Find luggage storage near the Pantheon for only €6/day!
Torre Argentina Cat Sanctuary
Animal lovers will want to visit the Torre Argentina Cat Sanctuary during their stay in Rome. Stray cats tend to congregate among ancient ruins, and the Torre Argentina is no exception. The area spans an entire city block and houses over 300 homeless felines.
In 1993, volunteers opened a Torre Argentina Cat Sanctuary below the ruins, where they feed, sterilize, and find permanent homes for their furry friends. While you're there, you may want to make a small donation or even consider adopting an Italian cat.
Stasher offers luggage storage near the Torre Argentina Cat Sanctuary for only €6/day!
Book secure, affordable, and convenient luggage storage in Rome!