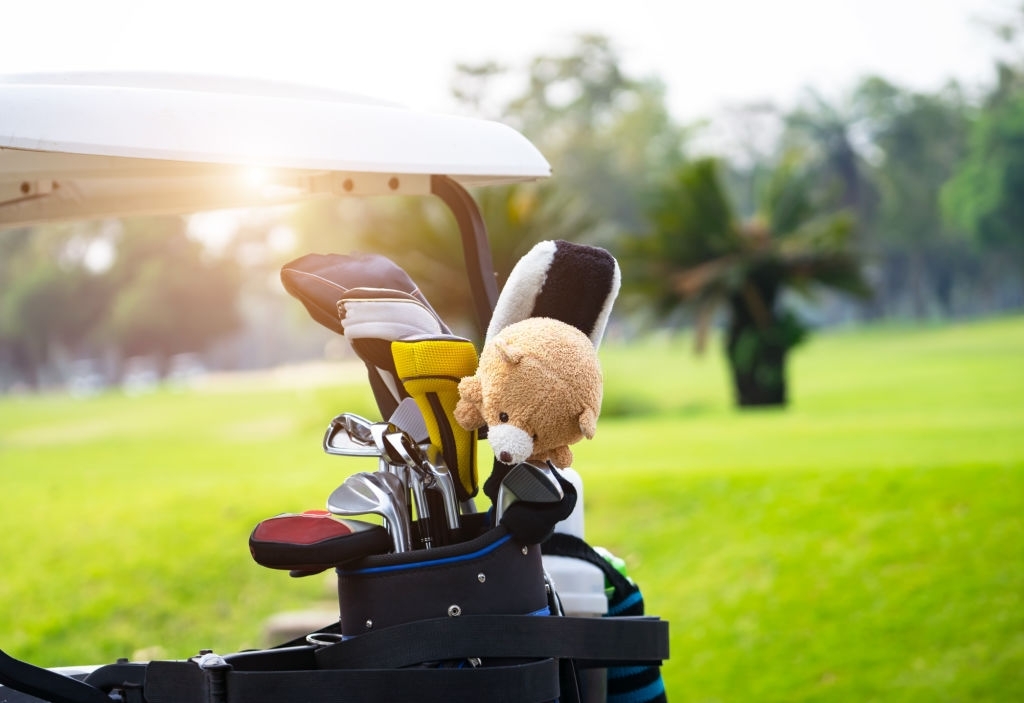 Shipping golf clubs overseas is usually a headache for travelers. Dealing with airport security and personnel who don't care about your belongings is worrisome. No one wants their personal property to get damaged. Plus, airlines charge exorbitant fees for oversized items like golf clubs.
Shipping Golf Clubs Abroad
For these reasons, many travelers choose to rent their sporting equipment where they are vacationing. This presents another set of problems. Golf club rentals can be expensive. Plus, it's impossible to know in advance how high quality your rental will be. Many rental websites make empty promises.
Why Ship Your Golf Clubs with Stasher?
Stasher will change your experience with sending sporting equipment abroad. We neither charge ridiculous airline-like fees nor rent you poor golfing equipment. Instead, Stasher provides door-to-door shipping services. You can prepare your shipment from the safety and comfort of your home, and then trust us to get it where it needs to go. By using Stasher to send your golf clubs abroad, you will entirely bypass both airport security and golf club rentals. It's the best of both worlds.
The Details of Shipping Your Golf Clubs Abroad
We truly make the process as easy as possible. You can obtain a quote through our online system. Simply type in your information to receive your quote. You can choose between a quote that gives you an idea of the overall cost, or you can provide the exact weight and dimensions for an exact quote.
Golf clubs typically fall into the 66 lb/30 kg weight range, but an oversized charge will apply to any golf bags that exceed 1.2m in height.
If you're going on holiday to golf, you'll be pleased to know that there is a wide range of options for delivering your equipment. You can choose to have your equipment delivered to your hotel or golf resort, or wherever else you might be staying. Our goal is to make your holiday experience as easy and convenient as possible. We recommend calling your delivery location in advance to be sure that they can hold your golfing equipment for you. Most hotels and golf resorts have a luggage storage room where they'll be happy to keep your golf clubs for you until you arrive.
You don't need to worry about your luggage getting lost, either. We've developed an online system that allows you to track your luggage every single step of the way. You can opt in to receive text message or email updates, as well as track your shipment under the My Orders tab on Stasher.com.
The best part about Stasher is that we can ship all your luggage abroad. If you're traveling with more than one suitcase, we can save you extraneous airport costs with our competitive rates. We're guaranteed to save you money.
Expedited Delivery
If you're in a rush or planning your vacation at the last minute, Stasher still has you covered. We offer 1-2 day delivery times when transporting your clubs within the UK and 3-4 days for international shipments. If that's not fast enough, our Express service will do the trick. And while your golfing equipment is en route, we will provide you with the same 24/7 updates we mentioned earlier.
Golf Club Pricing
Stasher's prices are unbeatable.
Within the UK: £17
Across Europe: £25
To/from the United States: £76 (about $99)
In addition to golf clubs, you can also ship bicycles and ski equipment.
Shipping Sizes
It's never a bad idea to use our Size Checker to see whether your golfing equipment is oversized. This will prevent any surprises. If your golf clubs are oversized, we can easily provide you with a quote. No matter what, Stasher has you covered.
How to Pack Golf Clubs
If your golf clubs aren't securely packaged, they could get damaged. This is an easily avoidable problem by following these steps.
Don't pack your golf clubs in the bag you would stow them in for a day of golf. This isn't secure enough.
Instead, pack your golf clubs in the kind of hard travel case that freight services recommend. This is the only kind of packaging that our insurance plan covers should something happen to your golf clubs.
If you struggle to find packaging, don't worry. A simple Google search will take you to multiple online retailers who provide appropriate shipping boxes.
If you choose another form of packaging, we recommend using a strong cardboard box that can weather the trip. Since these aren't covered under our insurance plan, we highly recommend using a brand new or like-new box. We'd hate to see your golf clubs get damaged from poor packaging.
How to Use Stasher
Visit our website at Stasher.com.
Get an instant quote and use that to make your reservation.
Print out the documents we provide for you. Fill them out and attach them to your box/boxes. If a customs invoice is included, be sure to write "golf clubs" on it, as customs is strict and wants to know exactly what is coming in and going out of the country.
On the day of your delivery, take your boxes to your front door at your designated pick-up time.
We'll take it from there and ensure that your golf clubs (and any luggage you might have) make it to your destination safely and on time.
It's truly that easy to ship with Stasher. Our goal is to make the process simple and easy, so you can enjoy your vacation without worrying about getting your belongings there. If you have any questions, don't hesitate to reach out to us. Our customer service department will be happy to assist you. We are open seven days a week. You can call us, email us, or chat with us on our website.
We hope you have a great vacation! Enjoy golfing!