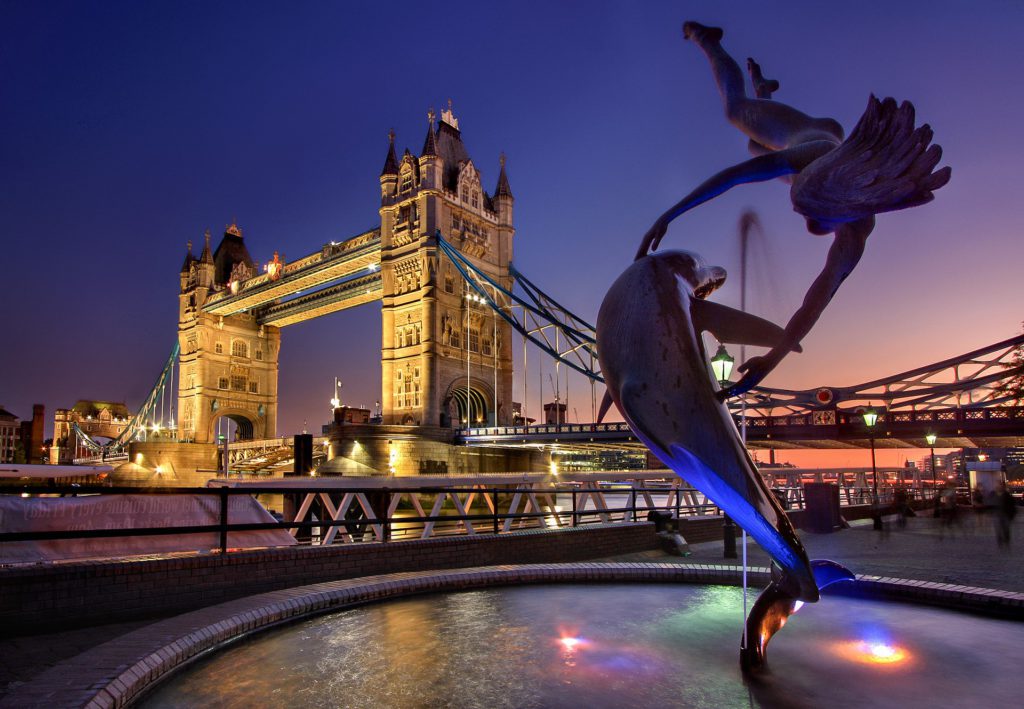 Are you thinking of travelling to or from the UK? Travelling luggage-free is bliss. Whether you're travelling to the UK for business, a retreat or to study abroad, you do not have to bring any luggage along with you. A shipping service is undoubtedly all you need. Stasher offers you a chance to travel separately to your luggage through our affordable and convenient door-to-door shipping services.
About the UK
The United Kingdom is made up of four countries: England, Scotland, Wales and Northern Ireland. The UK's main tourist attraction is England's capital city of London, where tourists from all over the world eagerly visit all year round. Whether you're interested in the bustling cities or the rural scenes of the Scottish Highlands, the UK has something for everyone.
Shipping luggage to the UK with Stasher
The United Kingdom is a beautiful country and the thrill to travel there is incomparable. Although travelling can be a hustle, it doesn't always have to be. Shipping services such as Stasher can make the experience less scary and more delightful.
Here are some popular reasons people choose to ship to the UK:
Studying abroad at one of the famously world-class universities
Sending luggage ahead for a holiday
Relocating to the UK with family or for business
Sending business supplies over
Stasher provides extremely pocket-friendly fees in comparison to airline baggage. If you're tired of paying the excessive fees at airports, it's time to give Stasher a chance. It's a cheap yet top-notch quality service. Amazingly, even students can stay within their budget.
To top it off, you can track your package online as it makes way to its destination, using our 24/7 tracking system. We can also send updates by text messages or emails.
One of the best things about shipping via Stasher is you can take as much luggage as you want. The bulkiness of your packages aren't an issue either and there's no need to worry about exceeding the weight requirements of airline baggage.
Using Stasher to Ship to the UK: The Process
Stasher makes shipping services easy with door-to-door shipping. And you can quickly make a booking online at any time. To make your shipping experience with Stasher easier, follow these simple steps:
Get a quote from the website and secure your reservation.
After booking, Stasher will send you shipping labels and customs documentation to print, fill and attach to your packages.
Stasher will then pick up the luggage and deliver it straight to your destination.
Prohibited Items, Non-Compensation Items and Packaging
As a standard shipping rule, some goods are prohibited for shipment due to security and customs reasons. Stasher allows you to ship anything apart from the following prohibited items:
Medicines
Confidential personal documents
Hazardous goods
Animal products
Plants
Perishable foods
Any forms of liquid
Aerosols
Although you can send almost everything you want, there are numerous items that you should send at your own risk. These items are non-compensatory which means Stasher does not cover them under the compensation cover.
You must make sure to package your items in the correct way to avoid damage. You can use internal packaging like newspaper or bubble wrap to protect them from harm and invest in durable external packaging.
As the cardinal rule, avoid using soft suitcases as packaging does not come under the compensation cover. Using expensive suitcases is also not advised. And if you're using a box, make sure it's new and sturdy. Strong, double-walled cardboard boxes and good, sturdy suitcases are best.
The UK's Customs Regulations
If you ship from the UK or anywhere in the EU, your shipments are import tax and duty-free because goods do not pass through customs clearance. Shipping is, therefore, quicker and more comfortable.
If you're shipping from any other part of the globe, your goods are subject to import tax. You're required to attach a duly filled custom invoice to your interests. Stasher will provide you with the necessary customs documents for you to complete and print.
When you're sending personal effects, give a detailed description of what's in the package. It's better to avoid generalisations as it may take longer to finish customs clearance.
When sending gifts, clearly address it from person to person and attach a customs declaration. The recipient in the UK is required to pay the duty fee before the package is delivered. Any gift worth below 135 euros is duty-free.
If you forget to attach a customs invoice, your goods will not be cleared to cross the border. You will then be required to pay a return charge to get them back. To prevent this from happening, conduct research on the customs regulations of your destination country and follow any advice given by the authorities.
Stasher takes care to make sure you have everything you need, however, we have no control over the decisions the customs authority makes and it therefore falls on you to follow the rules.
Make a Booking Today
Shipping is now more convenient and easier than before. Stasher offers you a global shipping experience that's more affordable and accessible. Gone are the days when you had to worry about all those exorbitant fees. With Stasher, whether it's business or personal, a perfect shipping experience is guaranteed.
Luggage Shipping With Stasher
Stasher offers worldwide shipping. Let us take care of your luggage so you can focus on your travels.
Are you a student preparing for a study abroad trip?
Are you moving to a new country for work?
Are you relocating to be closer to your family?
Are you going on a business trip?
Whatever reason you might have for traveling, Stasher has your back. Or, rather, your luggage!
Send Ahead Baggage and Items
It's no secret that dealing with luggage at the airport is a major pain. Baggage allowance fees are only the beginning. You'll also deal with:
Limits on ounces for liquids
Weight limits for both luggage and carry-ons
Excess fees for additional luggage
A Convenient Alternative to Baggage Allowance Fees
To avoid all of this, use Stasher for your luggage shipping needs. You can pack a full bottle of shampoo without any problems. Weight isn't an issue, either. We offer affordable shipping fees for up to 66 pounds or 30 kilograms. And if you have a package even heavier than that, we can take care of that, too. Contact us if you have any questions.
We understand the stress involved with sending your luggage ahead.
What if it gets lost?
What if you arrive before it does?
Where is your luggage right now?
Because we understand these fears and concerns, Stasher has a system set up to conquer these issues.
Text messaging: We'll send you a text with everything you need to know when we pick up your luggage. We'll send this text first thing in the morning to help alleviate your anxiety. Trust us. We get it!
Online tracking: Get real-time updates on exactly where your luggage is. Simply log on to the system and check under the 'My Orders' tab.
Notifications: Receive text or email updates when Stasher has your luggage; when your luggage is out for delivery; and every single update in between.
Student Shipping
Let's face it. No millennial wants to make a phone call or spend minutes on hold waiting for a customer service representative. Stasher gets that. That's why we have a user-friendly, online system where you can do everything. Book your order, schedule the time and date of your pick up, and learn about specific rules and requirements for your shipment's destination.
Plus you won't need to worry about being stuck in the same outfit every day because your luggage hasn't arrived yet. Stasher offers fast shipping. Your belongings will be there to greet you when you arrive at your university!
Special Items
Please be aware that while we will ship a ton of different items, our insurance plan doesn't cover everything. Be sure to read through what our insurance plan does cover and know that any items not included can still be shipped at your own risk. Click here to see what items aren't included in our insurance plan.
International Removals
Shipping through a courier is always an option. Companies like FedEx and DHL offer international shipping. There is nothing wrong with sending your items abroad this way. However, Stasher offers the significant advantage of saving lots of money. Our rates can save you as much as 80% on your shipping. We're happy to provide you with a quote to see just how much you can save.
What Items Can I Send
While Stasher is proud to ship anything you need anywhere in the world, we are subject to the same laws as everyone else. For this reason, there is a list of items we can't ship. Click here to see what items can't be shipping by federal law.
What Type of Packaging Can I Use?
We recommend using luggage or sturdy boxes to pack your items so that they are safe to transport. For luggage, we don't recommend using anything with sentimental value or anything worth a lot of money. We'd hate to see you lose something important. Boxes should be brand new or like new. If there is any chance of the box breaking, please don't use it.
Customs Information
If you're sending luggage from one country to another and both countries are inside the European Union, you're good to go. You don't need to worry about customs or declaring what items you are shipping. But if you're shipping from outside the EU, you'll need to go through customs. You can take a deep breath because it's not that bad!
Import Taxes & Duties: You will have to deal with these in some countries, but they don't usually charge you with high rates, so your wallet shouldn't suffer too badly. And some countries are super nice and don't charge you for just a few items.
Customs Invoice: Attach a customs invoice to each piece of luggage that you are shipping. Be specific and detailed. If you're packing clothing, don't just write "Clothes" on the invoice. Write exactly what is in your luggage. A good example would be "10 t-shirts, 3 pairs of jeans, 2 pairs of shoes, 1 belt." The European Union wants to know exactly what is coming and going in their Union.
Clearing Customs: There are, of course, exceptions to every rule. But for the most part, as long as you've met all requirements, your items should clear through customs quickly. We strongly recommend checking directly with customs before you hand us your luggage. Each country's customs will have the most accurate information to help assure you that your luggage will make it to its destination.
Why Use a Luggage Shipping Service
Use Stasher to take all your worries away!
We ship at highly affordable rates to more than 200 countries all over the world.
We pick your luggage up at your door. You don't need to take it anywhere.
Stay on top of your package and stay worry-free with online tracking and text/email updates.
Benefits Over Shipping with a Courier
There are several benefits to shipping with Stasher instead of using a courier. We take care of everything for you. After you complete your online booking, we pick up your luggage straight from your door and take care of everything else.
Why Use Stasher Luggage Shipping
We won't let you down. We understand that each traveler has important plans and needs their luggage to go to the right place at the right time. You can trust Stasher to carefully and correctly handle your luggage to make your trip as smooth-sailing as possible. Stasher's services are so highly trusted that many businesses use our services over traditional couriers to save time when moving their employees overseas.
If you have any questions about Stasher or the services we offer, please don't hesitate to contact us. Have fun on your trip!