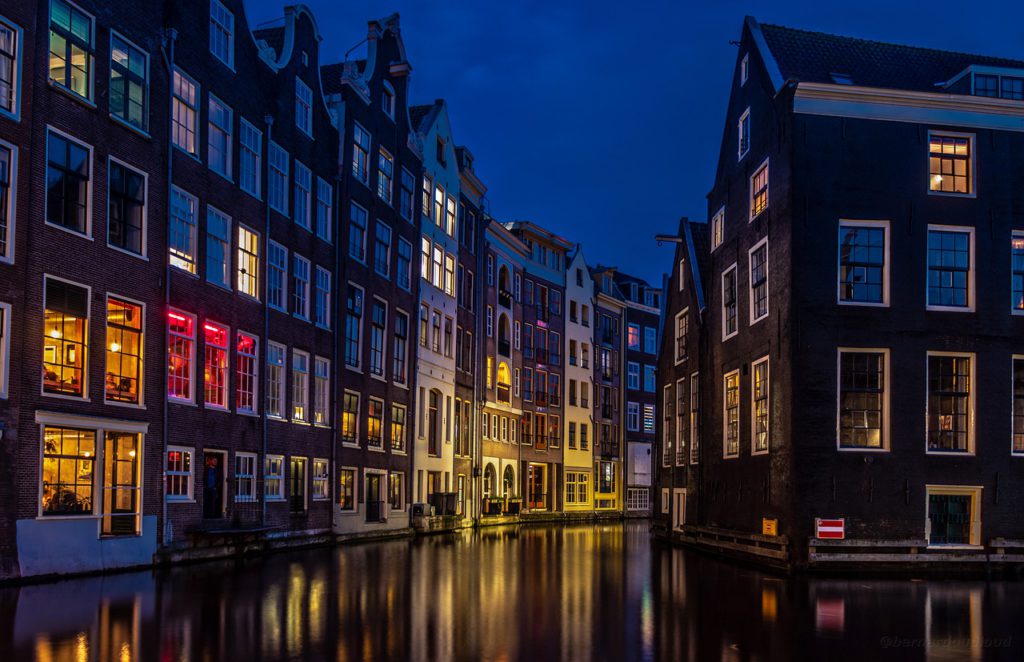 Travelling with luggage can be stressful, especially if it's a short trip. Being able to travel luggage-free and have the luggage delivered to your destination is a dream come true for many. Stasher offers an alternative to airline baggage in the Netherlands. It allows you the pleasure of having your luggage picked up from your doorstep and delivered directly to your destination.
Stasher is a primary luggage carrier and delivery service in the Netherlands. It allows you to send your luggage quickly and easily at your convenience. Outstandingly, you don't need to worry about prolonged and tedious queues at the airport because of baggage, or the overpriced luggage fees charged by your airline. It is very cost-effective to have your luggage delivered to you.
But the most fantastic thing about using Stasher is that although you're travelling luggage-free, you can take as much baggage as you like with you. As our customer, you'll have your luggage delivered on time and affordably.
About the Netherlands
The Netherlands is located in the northwest of Europe and is famous for its tulip fields, windmills and narrow canals. Tourists from all over the world come to visit the capital city of Amsterdam, which was famously where Anne Frank hid during World War II.
Shipping luggage to the Netherlands with Stasher
Relocation
Shipping your luggage to the Netherlands to relocate is a convenient way of moving, be it just you or your entire family. You'll have your luggage picked up and delivered to the new location on time. Although relocating abroad can be super costly, Stasher ensures fair rates to make you happy. You'll also have peace of mind by being able to track your luggage with our online tracking system.
Holiday or Studying Abroad
The Netherlands has numerous popular tourist hotspots that you might want to visit. You can effortlessly transport your luggage to your holiday destination every time you go on vacation. Stasher gives you one less thing to worry about so you can enjoy a relaxing time. And if you're an international student and need your luggage delivered to and from school, this is the best way to handle your luggage, as it can be sent ahead.
Sending Gifts and Care Packages to Loved Ones
Another way to use Stasher is to send a care package to your loved ones abroad. Stasher gives them a reason to smile when they receive thoughtful gifts and parcels directly to their door. It's a safe and fast service and you don't have to fear the luggage getting lost or being tampered with.
Why Stasher is Better than Traditional Airline Baggage
Affordability
Airline baggage services can often be too costly. Stasher allows you to transport your baggage at a cost-effective rate. You have the chance to save money and still receive your luggage super fast. It takes a lot less time for you to move your luggage with Stasher. If you're thinking of moving abroad, consider using Stasher and save yourself the excessive airline baggage fees.
Safety
It's not unlikely that you have been a victim of delayed or even lost baggage while travelling. To save you the headache of worrying about these problems, Stasher allows you to track your belongings online. With door-to-door pickup and delivery, it's utterly impossible to lose your baggage.
Flexibility
What would otherwise be rejected or deemed as bulky on airline baggage is perfect for shipping services. Without fear of exceeding the weight allowance, Stasher allows you to transport as much luggage as you want. Ship all the baggage you want before you and travel stress-free. Amazingly, with Stasher, you don't have to worry about crazy fees based on the bulk of your belongings.
How to Ship Packages to the Netherlands Using Stasher
Shipping luggage to the Netherlands has never been easier and more convenient than with Stasher. Follow a few simple guidelines and Stasher will handle the rest. Our online booking is available 24/7. Booking only takes several seconds to complete.
You can start by getting an instant quote from our website. After booking, you will receive shipping labels from us to print and attach to your belongings. We will handle the rest from there. Pretty straightforward, right?
Prohibited Items, Non-Compensation Items and Packaging
Kindly note that the customs regulations differ in each country. Before ordering international shipping with Stasher, please check these regulations. Doing your research will go a long way to ensure that your shipment does not get into any customs issue.
Although Stasher allows you to ship your luggage abroad in the most convenient way possible, there are several items that you cannot ship. This prohibition is due to customs regulations and other security purposes. As a general standard rule, the following items are prohibited:
Cash, credit and debit cards
Medicinal products
Hazardous goods
Plants
Liquids
Aerosols
Perishable foods
Animal products
Personal documentation (including passports)
Stasher has a compensation cover for most items that you entrust us for shipping. But, it is crucial to note that several items are not covered in the compensations. In case you decide to ship non-compensational items, take care to pack these items properly to avoid damage.
Although Stasher has no control over the decisions the customs make, you can be sure that the proper custom clearance routine will be handled professionally and as fast as possible. Stasher advises its clients to use suitcases as the perfect way to package your goods. Bear in mind though that the suitcase isn't covered in the compensation cover, so refrain from using flimsy cases. Invest in a durable one or go for a cardboard box with double walls.
Netherlands' Custom Regulations
Before shipping to and from the Netherlands, you must know the customs regulations in place. When shipping from anywhere in the EU or the UK to the Netherlands, shipments do not pass through customs' clearance. Therefore, you will not pay import tax or duty.
Shipping to the Netherlands from anywhere else outside the EU, on the other hand, is subject to customs clearance and you're required by law to attach a customs invoice onto your goods. If you're shipping personal effects, most countries apply for duty-free allowances on them. It's best to check the regulations in your destination countries.
Here are some tips to ensure that the customs clearance of your goods goes breezily:
Take extra care while filling out your custom documents.
Ensure you describe each item in your shipping package when shipping personal effects.
Do not ignore small details – add the smallest detail instead of just generalising.
Why Stasher?
There are plenty of reasons why Stasher is the most convenient luggage shipping service in the Netherlands compared to others. Those reasons include:
Affordable shipping services to and from the Netherlands
Online tracking features for shipments
International shipping to various countries
Customer support services through SMS and emails
Fast delivery times and no delay
Suitable door-to-door pickup and delivery services
For absolutely any shipping in the Netherlands, be it personal or business, Stasher is the best courier and delivery service. Stasher provides fast and convenient services at affordable prices. You can relax with the knowledge that your goods are safe and sound with us. Make bookings and track your luggage online. You can also follow up using customer support services through SMS and emails. Stasher takes pride in ensuring customers are happy with the services.