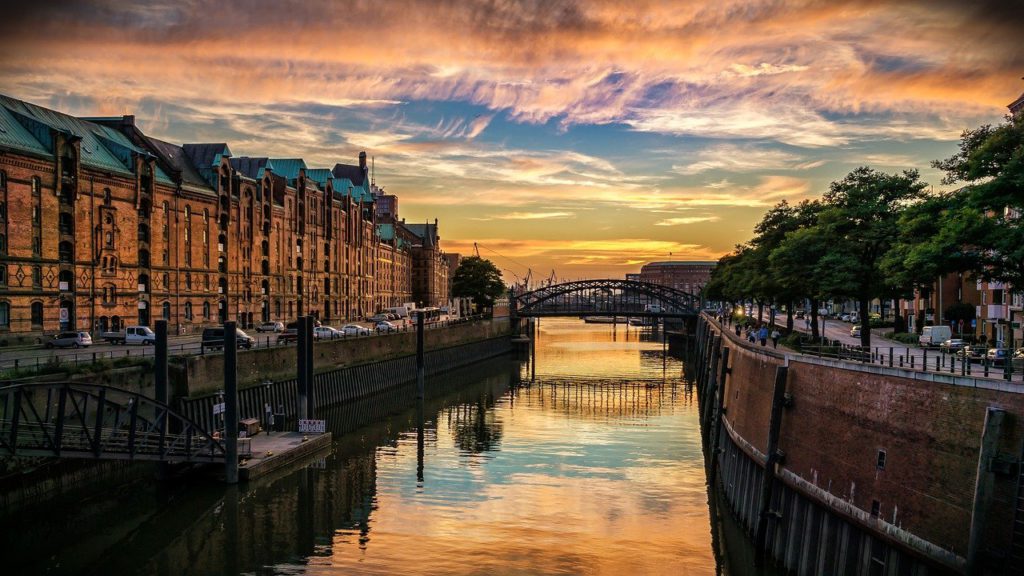 Are you planning a trip to or from Germany? Stasher is here to help. We specialize in shipping luggage and offer the fastest, most affordable service anywhere.
Stasher makes it easy. We pick your luggage up right from your door and deliver it to your destination. Our rates are very low and, paired with our full-service, online tracking system, you'll know where your luggage is every step of the way.
Stasher is here to help you with your luggage whether your trip is for academics, for business/work, for emigration, for moving/relocating, or for vacation.
About Germany
Germany is located in the European Union and is loved by tourists for its amazing cities and cultural and historical offerings. Germany is perfect for vacation, as well as being a treat for the locals. With its thriving economy, it's an ideal place for work. Germany's educational standards are also impressive.
Popular Tourist Destinations
Berlin
Munich
Hamburg
Frankfurt
Cologne
For an expat or anyone who wants to permanently move to Germany, Monocle Magazine named Munich the world's "most liveable city", while Berlin is great for its lower living costs. Overall, Germany is a beautiful country with wonderful opportunities.
For students, Germany is home to several internationally-acclaimed universities. The TIMES World University Rankings listed Ludwig Maximilian University of Munich as #1, followed by the Technical University of Munich, and Heidelberg University.
Shipping Luggage to Germany with Stasher
No matter the reason for your travels, Stasher will make it easy. We allow you to ship up to 30 kg or 66 lb at record low prices. Shipping for even heavier items is also available, and we don't set limits on how much you can send. You can bring all your personal belongings with you without any problems.
Why Travelers Choose Stasher to Ship to Germany
To ship personal belongings to a university
To permanently relocate without all the hassle
To send a "thinking of you" box to a relative
To relocate for business/work
To ship luggage ahead for an upcoming holiday trip
Imagine how much easier your time at the airport will be. You can go straight through security to your terminal. You won't have to wait for your luggage to go through the conveyor belt nor dread the possibility of your bags being searched. Once you've landed in Germany, you won't need to wait for your luggage at the carousel. Most importantly, you won't have to worry about your luggage being lost!
Using Stasher to Ship to Germany: The Process
Stasher makes shipping easy. Our website is available 24/7 for you to reserve your booking. Simply follow these steps:
On our website, plug in your information, get an instant quote, and make your reservation.
Print out your shipping labels and customs documents, fill them out, and attach them to your luggage.
Leave your luggage in the designated place when your scheduled pick-up time arrives. We'll pick up your luggage and ensure it arrives exactly at your destination.
The process truly is that simple.
Prohibited Items, Non-Compensation Items and Packaging
While Stasher is proud to ship your belongings anywhere in the world, we can't ship everything. For safety and security reasons, security and customs will not allow certain items to be shipped. While each country varies, this general list is prohibited everywhere.
Money (cash or card)
Fresh foods that will go bad
Medications
Products for animals
Aerosol sprays
Anything dangerous
Anything hazardous
Plants
Liquids
Confidential documentation (license, ID, passport, etc.)
And while we will ship just about anything, some items are not covered by our shipping insurance. These items can still be sent to Germany at your own risk. Please be extra careful when packing non-insured items by using sturdy suitcases or new/like-new boxes that can weather an international trip. Bubble wrap and newspaper are also recommended to cushion fragile belongings.
Germany's Customs Regulations
If you're already in Germany, you aren't subject to import taxes and duties since countries within the EU aren't required to go through customs. If you're not already in the EU, your belongings are subject to import taxes. But the process isn't that difficult. We will send you the necessary documents to attach to your luggage. Be as detailed as possible with the descriptions of the items in your luggage to help it pass through customs as quickly as possible.
If you're sending a gift, make sure that the names and addresses of the sender and receiver are clearly printed along with your customs declaration. Your recipient must pay the duties fee before they receive the package. However, there is no duty fee for gifts that cost less than 135 euros.
Additionally, please don't forget to attach your customs invoice to your luggage. If you forget, your luggage will not get past your country's borders, and you'll have to pay a fee to get your stuff back. We recommend checking with your local customs to ensure that you are following all of their rules. While Stasher does its very best to provide everything you need, we cannot guarantee that your items will make it abroad. Customs is the one area in which we have no control. Be as thorough and careful as possible so that your travels can be smooth and seamless.
Make a Booking Today
It's easy to book with Stasher. Our process is completely pain-free. Our shipping services span the globe with instant access to see where your packages are at any given time. You won't need to save up for astronomical fees. When using Stasher, your shipping experience is guaranteed to be perfect.
Please don't hesitate to contact us if you have any questions regarding Stasher's process. Our customer support team is here to help you prepare for your trip to Germany. Have a great time!